Sue's Shirt Shop
Regular price
$12.95 USD
Sale price
$12.00 USD
Unit price
per
Sale
Sold out
With over ten years of research and study, a completely new
interpretation of Plato's writings on Atlantis has finally been 
published. Using over a dozen different scholarly translations 
and interpretations of Plato's Timaeus and Critias - the texts 
that described the lost civilization of Atlantis, a completely new 
singular interpretation of Plato's Atlantis story has been made. 
Included with this new interpretation, are the latest discoveries 
that have been made about the pre-flood (Antediluvian) world.
     Along with this new interpretation, the author will explain how 
ancient artifacts kept in the British Museum, as well as the Louvre, 
have been discovered to actually be representations (maps) of the 
place Plato called "ATLANTIS". From 2006 to the present, nearly 
every major University has been contacted about this discovery. 
     Coincidentally, in 2011 Rutgers University along with sixteen 
other "government agencies", participated in an expedition to 
survey the Atlantic Ocean. This survey used underwater Navy 
drones which passed over the exact area identified by the author 
in his first book Antediluvian World: The End of the Myth as being 
the remains of the island of Atlantis, and its capital city. Was it  
just a survey of "Atlantic currents" as a New York Times article 
reported, or was it something more?  If they found anything, they 
aren't saying!  However, the author of this work has an incredible 
theory as to what the drones actually passed over!  If the author's
theory and findings are correct, IT IS THE END OF THE WORLD AS
WE'VE KNOWN IT!
                ABOUT THE AUTHOR: (for copy and paste)
Chuck is a retired Officer of the New York State Department 
of Corrections and Community Supervision with 25 years of
State service.  He has a Bachelor's Degree from Plattsburgh State 
University. He has held a life-long interest in history and religion.   
Share
Care information

Dishwasher safe and microwave safe
View full details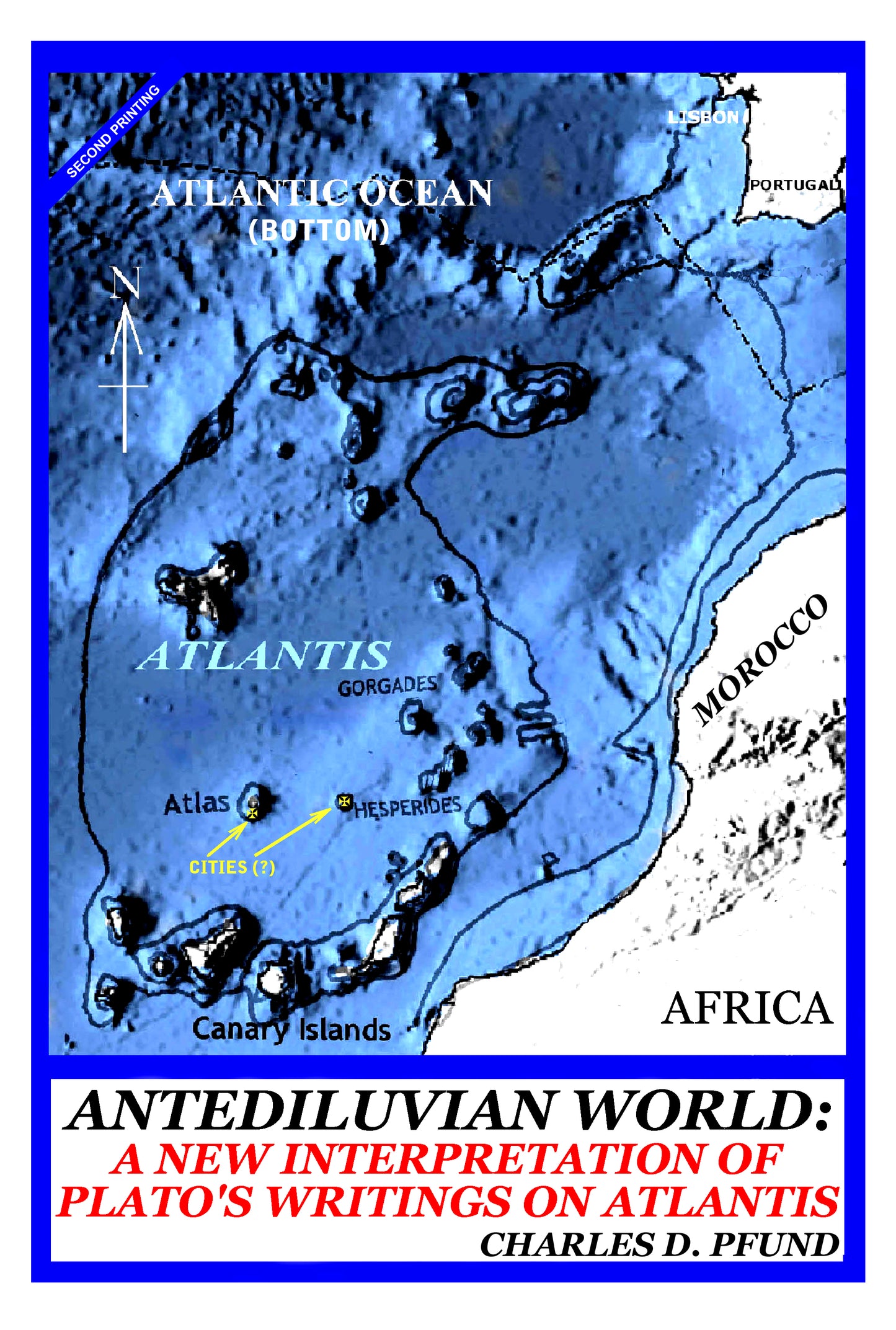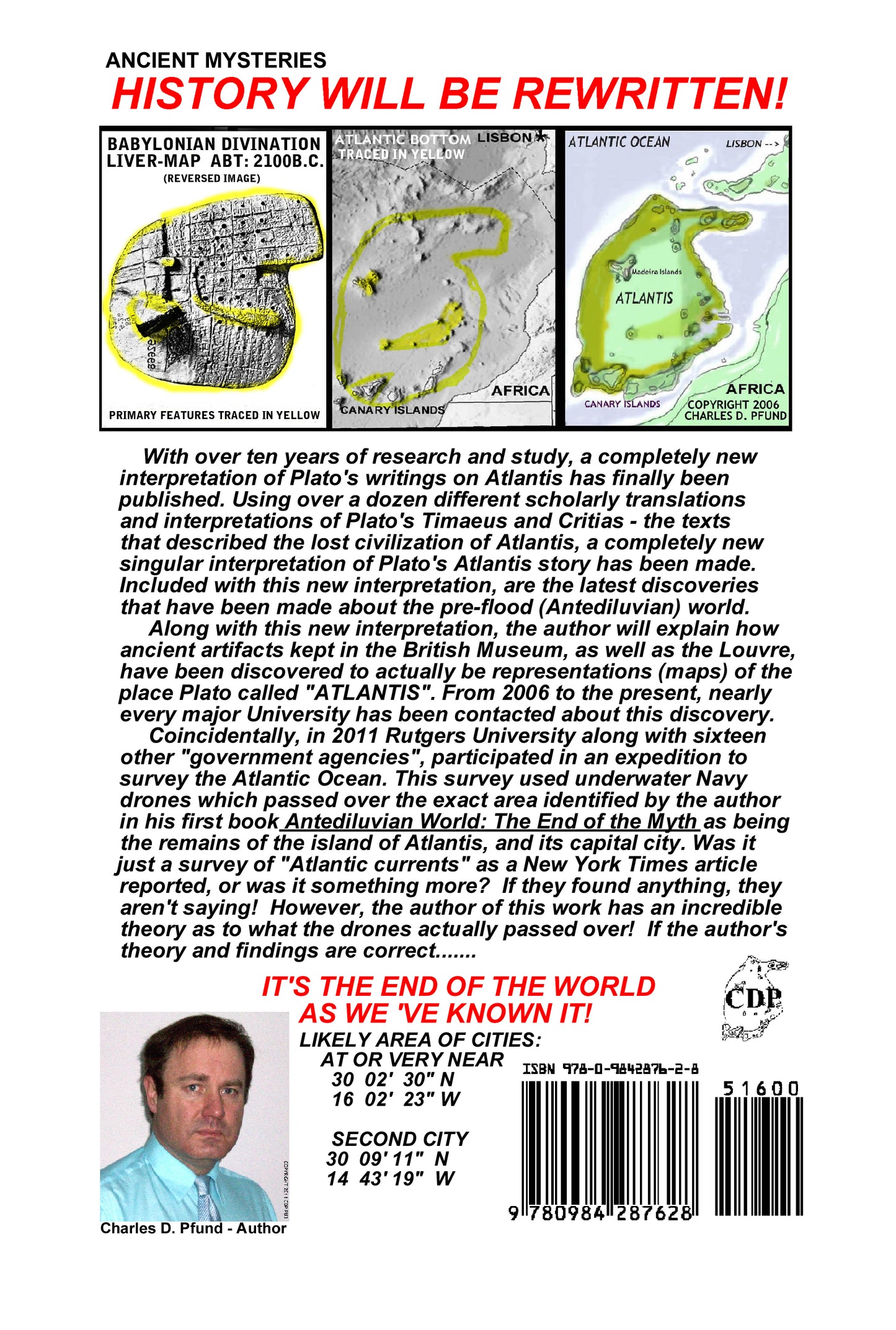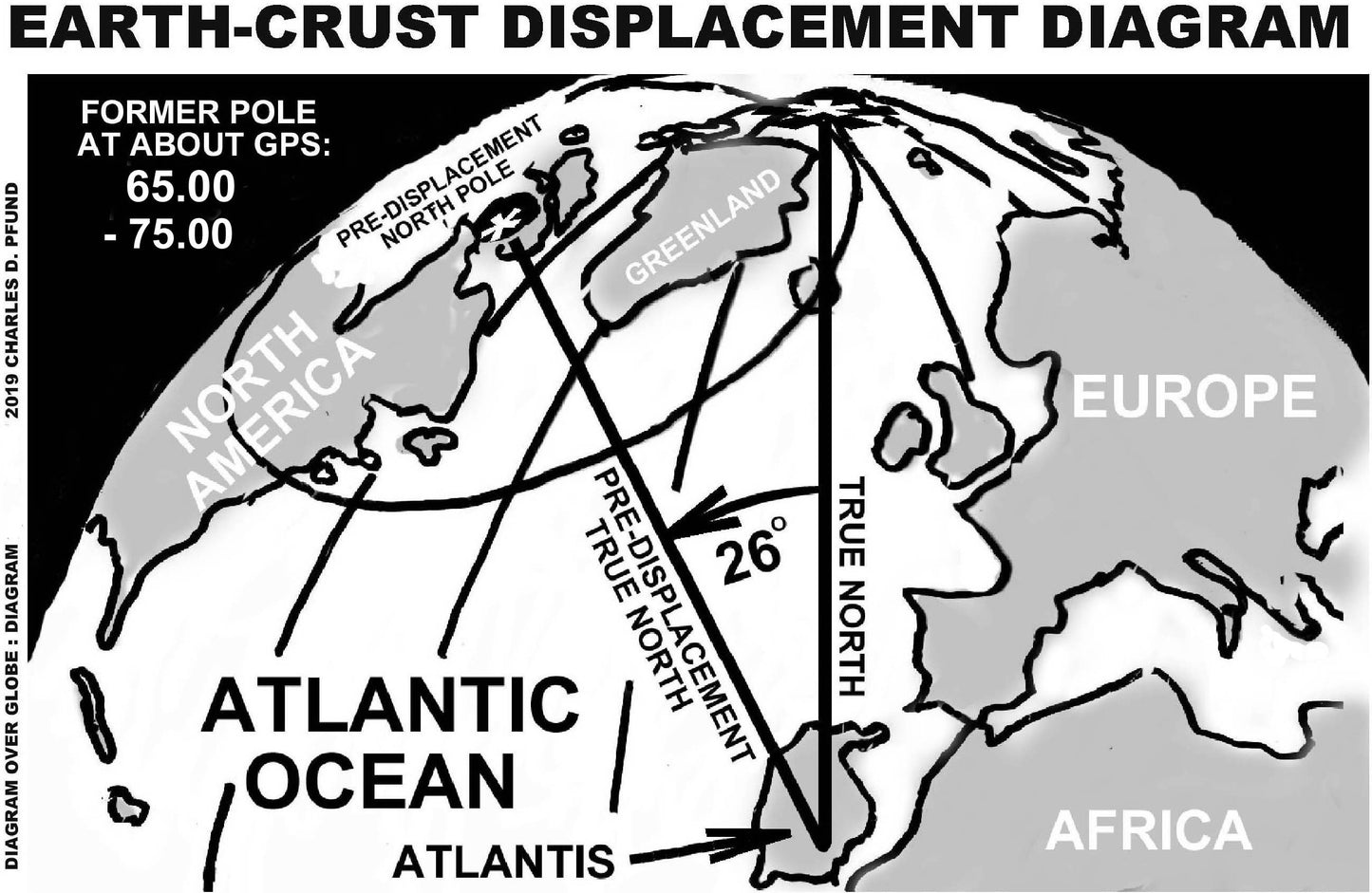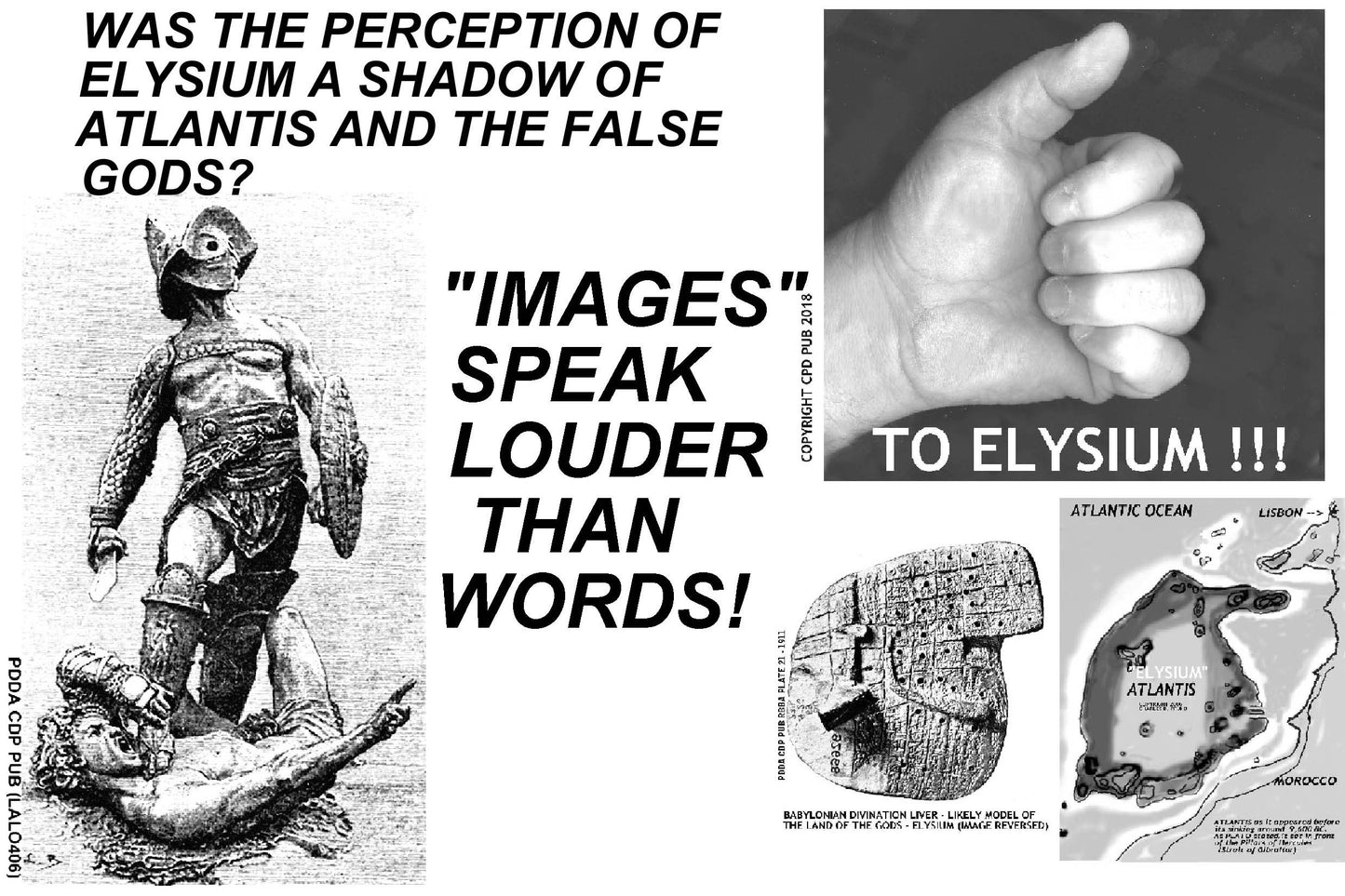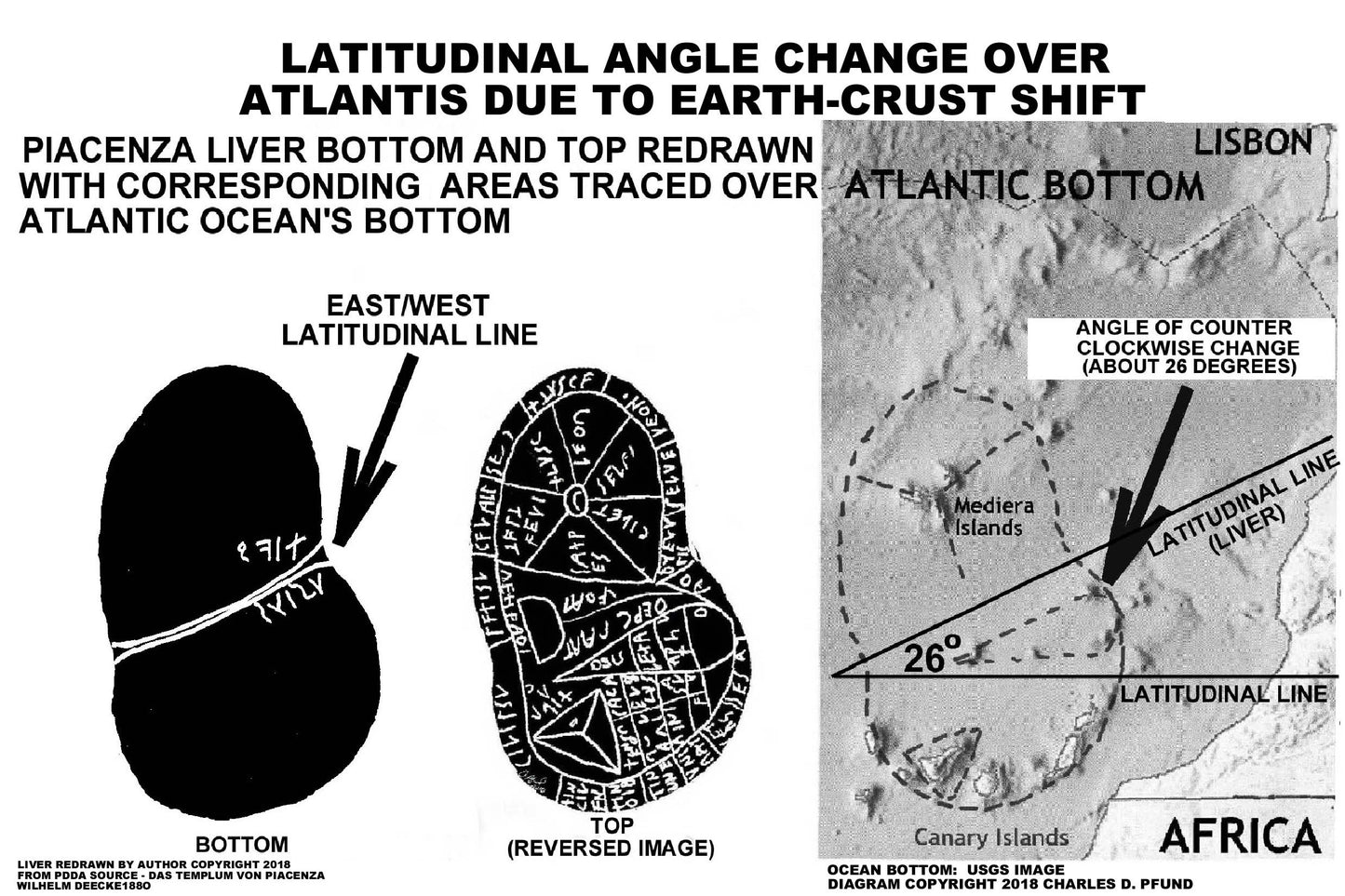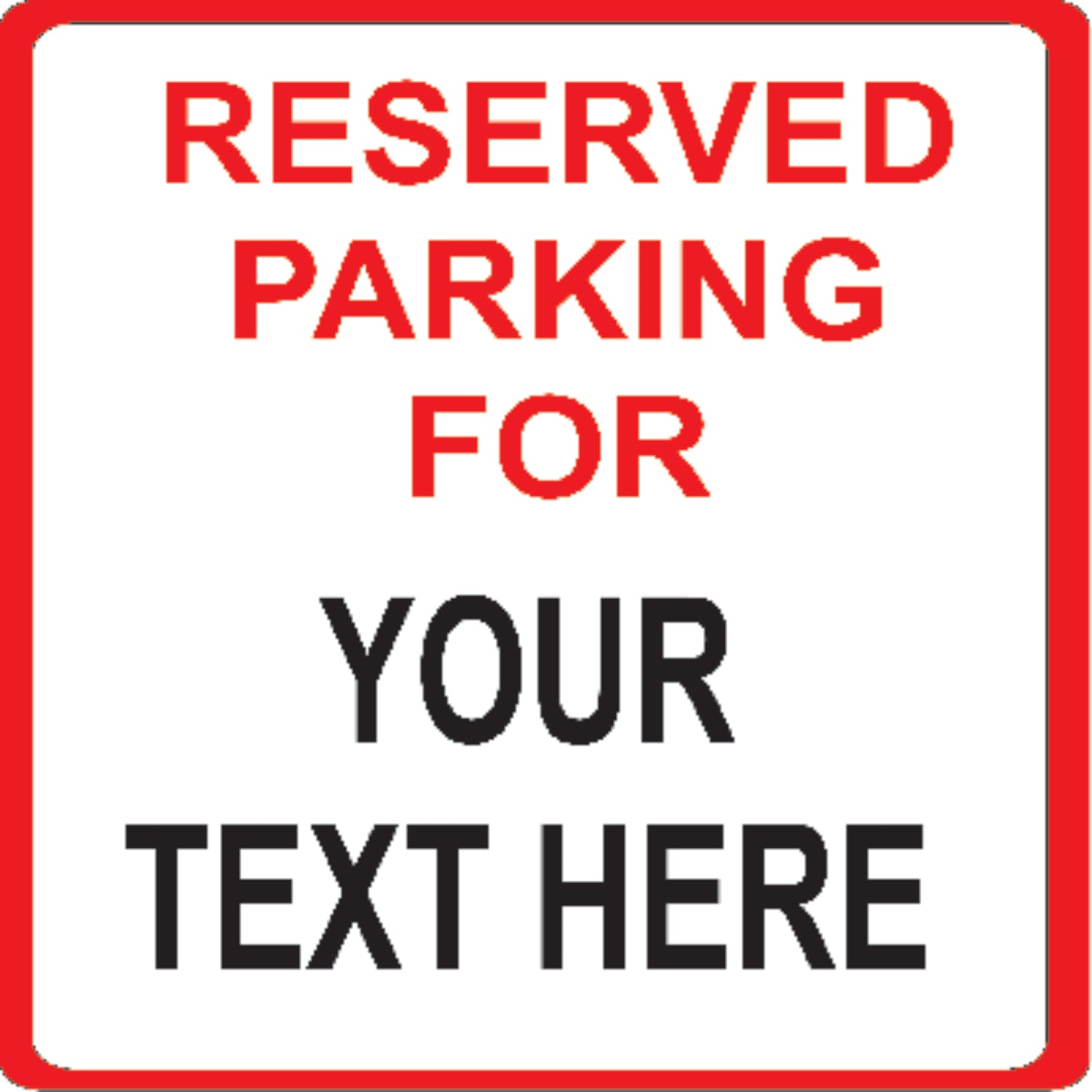 Customixe it !
Just about anything can be custimized , From Coffee Mugs to Hats or cutting boards. Just ask us how !
Custom Sign